Why do I blog anyway? Do I earn money to do this? Am I selling something? What is this blog for? These are questions I would have asked me in the past... so in case you're curious, here it is:
I am deeply motivated to share my experience.
In the past I was so curious about others. It started as extreme judgment, but eventually opened beyond it. Now I love to share with those who may be like me.
I am innately tuned into the overview of life and openly exploring my perspective of that. I see meaning in things that seem ordinary to others. I love what I see.
I worked hard to get here. I was led by others who had taken steps (and often struggled) to look beyond the messages handed to them and then bravely shared their personal truths. Enough so that I could see a glimpse of the next step toward growth and expansion. When illusions of life settle and fall out, the drive that moves us forward can be lost. At shifts in my life, I've felt the cold reality of feeling lost and unmotivated. What moved me then, at rock bottom, was the love in others and a love for myself. Sharing any tidbits of love and understanding to someone is something that makes my heart sing.
Writing moves me. I am excited to get clear through the process - unlike most other processes of truth I've tried. It is my favorite way of unfolding. I love taking a bath and enjoying a creative writing session in the morning before moving on to nurture my family and get to work. On the days I receive a lot of messages or when my mind is very clear, I just creatively flow and write in my journal. On the days I don't, I organize past notes (I have a ton of them) and eventually I get to the flow again. It is one of the most enjoyable hours of my day. Somehow it took five years of wanting to get into writing to actually make it a part of my daily life, but I am so glad that it is. I enjoy the whole process: expression, clarity, sharing, and feedback.
It's a golden bonus that these words may be seen by another and it may even move them. Already in my short experimentation with standing up and being bolder than my ego would like me to be, I've received kind words and great feedback from people around the world of how their reading of my writing brightened their moment - or inspired them to live greater. How amazing!
Whether I reach one person or one million, I love to create the opportunity. I'd love to share it with a million and I curiously move toward that direction, daily.
I don't expect people to read what I write out of obligation. It's not for those who are too busy. It's for those who may be busy yet are called to check it out and are attracted to it, who find a part of themselves in it.
I have yet to make money through writing, although I'm looking into it :). I'd love the freedom to focus on it and explore how to shift into that. However, I am committed to this service through passion either way. We'll see where it takes me....
May we all shine our light and share our love.
Love,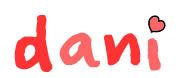 Danielle Marie Crume