Nearly two years ago I wrote a 3 year and 5 year plan.  It was at a time of great transition for me, in which I was unusually open and determined to create the life most meaningful for me.  
I love creating plans beyond one year as it is easier to release limitations and develop my vision on greater levels.  
I just found these notes the other day.  Usually when I find something I wrote a while ago, I can see so much room for improvement.  When I read this, however, it felt simply on.  I will keep them the same for now, until spring (coming soon!) when I refresh my approach to everything. 
Thought I'd share...
-My Home: my own space, as I want it.  Plus a few retreat spots.
-Strong independence, creativity, and making it happen.
-Close developing relationship with the kids.  Loving, caring, and great example.
-After a year or more of being alone to discover and develop myself, I am in a fulfilling and happy romantic relationship with a person who is naturally a match and is fun and enjoys sharing our experiences.  Our relationship is mutually beneficial.
-Strong/solid network of friends (soul cluster).  Fun, close-knit group who are conscious creators, truly friends to me who love me for me and want me to be happy.
-Abundance to facilitate my creative projects, ideal lifestyle (which is simple, yet spacious), and allows me to invest in projects, services, and charities that I want to support.
-Writing, traveling, and exploring the world.
-Successfully helping others.
-Fit, healthy, tone, and eating well.
-My days are loving, happy, and fun overall while helping to make things better for others.
-Ready for the shift and helping others to prepare.
-Family connected, loving, and strong.
-Solid foundation, inner strength, deep relationships/connection, and clear perception.
-Love!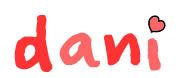 Danielle Marie Crume